Essential oils are a subject that fascinates me. Healing with plants seems 100 times more attractive than with drugs. I am more and more interested, enough to know that the effectiveness of essential oils is certain and should not be used anyhow. My knowledge "made in Google" is very approximate, so it is with passion and thirst for learning that I embark on the adventure Pranarôm!
I have the pleasure of becoming an ambassador for the brand Pranarôm for the coming year. An opportunity to learn about the brand's first expertise, essential oils, and discover all the products. While waiting to become an aromatherapy pro (via a training in a few weeks), shall we learn a little more about it ? Let's discover together the wonderful world of aromatherapy thanks to the interview of Cécile Adant, pharmacist and director of the training and scientific information department at Pranarôm.
THE AROMATIC ADVENTURE OF CÉCILE ADANT
Power is knowledge. And that, our interviewee understood it well. A pharmacist by education, she decided to train in aromatherapy in 2006 . It was not and is still not taught in the pharmacy curriculum. At the time, she found no effective answer to solve health problems with traditional medicine and turned to aromatherapy to heal herself . She enrolled at the Pranarôm school in Belgium and quickly became passionate about aromatic biochemistry. The effectiveness of essential oils, their properties equaling certain drugs , do not cease to amaze her. After 20 years of pharmacy practice, she joined the Pranarôm adventure and became the director of the training department.
discover nature in all its possibilities
C'est donc Cécile qui se charge dorénavant de la transmission des connaissances scientifiques de la marque aux professionnels de la santé comme aux particuliers, un rôle qui différencie Pranarôm comme une entreprise qui s'attache à former et à transmettre ce savoir autour des huiles essentielles.
So Cécile is now responsible for the transmission of scientific knowledge of the brand , to health professionals and individuals, a role that distinguishes Pranarôm as a company that strives to train and transmit this knowledge about oils essential.
Presentations being made, ahead for the aromatic adventure!
PRANARÔM AND ESSENTIAL OILS
Some vocabulary to start on good basis : what is aromatherapy? I am convinced that some people would go in jardiland in the thyme and coriander department rather than in their pharmacies. Explain us!
To understand aromatherapy, we must go back to the origins of this discipline and to the chemist René-Maurice Gattefossé who used this term for the first time, in 1935. This French chemist (cock-a-doodle doo) was doing research in perfumery, when he got his hands severely burned in 1910 during the explosion of his laboratory. He began by treating himself with the traditional means of medicine and contracted gas gangrene. As a last resort, he then applied lavender essential oil to his infected wounds, a little "randomly". The results were so convincing, they confirmed his intuition: lavender oil has real antiseptic and healing properties. He then devoted part of his research to the properties of essential oils and invented the word " aromatherapy ". It comes from the Greek " ἄρωμ α – arôma ", aroma , and " θερ απεία – therapeia " = care, cure.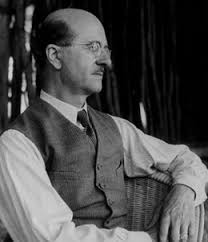 Aromatherapy is the use of aromatic substances from plants, for therapeutic purposes. In short: heal with plants!
If aromatherapy can cure, why is it so rarely recommended by our doctors ?
Aromatherapy is a booming discipline but it is not taught to health professionals. Doctors are just starting to train to meet the demands of patients. There is indeed a growing interest of the public for essential oils, for a return to nature, and a more natural medication too. It is therefore a request from the patient, to which the doctors must answer increasingly.
Indeed, we hear more and more about essential oils and according to a small survey i did around me, quite a few people are using these products. What explains this success ?
We are seeing a growing craze since 5 – 6 years for essential oils. It is still a relatively young discipline in terms of supply : 30 years ago , pranarôm was a pioneering company on the market. Since then, with growing demand and consumer interest, many laboratories are entering the market.
What explains this public interest? Simply the effectiveness of products … And their properties are better known . But also this return to naturalness , a certain distrust of traditional medication and the pleasure of adopting a more natural medication. And finally the "do it yourself "aspect is also a plus with the pleasure of "doing one's own mixtures".
So, efficiency is a major asset of essential oils. What would be their disadvantages?
Essential oils can be used in healing or as treatment of a specific syndrome: a cold for example. They can also be used daily on more chronic issues, such as eczema. There many benefits as your training will teach you. Nevertheless, the use of essential oils is not harmless. The negative side effects that may occur are mainly related to the lack of knowledge and misuse of essential oils.
Two points of attention : the overdose or misuse with insufficient dilution :
not diluting an essential oil enough , or not diluting it at all, can sometimes have negative consequences: cinnamon essential oil for example, can burn the skin if it is not diluted.
the overdose can also have consequences, you have to give the number of drops indicated on the packaging of the products and not administer 20 drops instead of 2!
Some people may also not be able to bear the smell of essential oils. Above all, to avoid side effects, you must first know and respect the instructions.
Can you tell me a little more about Pranarôm and how a small company becomes in 30 years a world reference in aromatherapy?

Since the early 1990s, when Dominique Baudoux , founder of pranarôm took over the management of the laboratory, the company has indeed evolved and has now more than 280 employees versus 3 in 1991 ! The success of the company is primarily due to the will of mr baudoux to teach, to take "his pilgrim's staff" to explain and make understandable the power of essential oils . It is thanks to this desire to transmit his knowledge that the company stands out : "i sell so i inform and i form". Knowledge is power! We are aware of this and do not hesitate to train our collaboraters to make the best use of essential oils. This is the basis of our action. Of course maintaining our values of quality and the properties of our products , explains also the confidence and success of the company, but this wish to train is driving

If you had to introduce the company pranarôm, its philosophy , products … Where would you start?
I would start by talking about the essential role of pranarôm as a major player in training, transmission and teaching for the promotion of essential oils. The company has always favored the transmission of scientific knowledge to health professionals and individuals, worldwide, and this since the beginning of the adventure. Hundreds of courses known for their quality and rigor are given each year.
Then, it is a company that invests a lot in its scientific approach. Research and development are at the heart of the company's strategy and aromatherapy seems truly endless: more and more properties are discovered with essential oils and the action of aromatic molecules is proven every day by new studies or publications, applications larger than those first imagined, in more varied fields. Many publications are emerging, promoting the virtuous circle of knowledge in the service of health.
The result … We are an innovative and passionate brand! We are also precursors by having, for instance, developed specific products for babies and pregnant women.
Prana means " breath of life " (indian version of the chinese "chi"). And arôm comes from "aromate " (any plant from which can be extracted essential oil is an aromate). Pranarôm means therefore "breath of life by essential oils, essences of aromatic plants." a beautiful business philosophy !
The products of the brand Pranarôm
Leader of the market, i suppose you offer the best products ? What differentiates a "good" essential oil from a less qualitative one ?
A good essential oil is defined by its authenticity, the fact that it is 100% pure, natural and integral. That there is no additions of dyes, perfumes or else . A good essential oil means also that the distillation has been completed until total exhaustion of the plant in order to collect all what the plant has synthesized in its vegetative system.
It is also important to understand that for the same plant there can be completely different properties depending on various factors: the nature and composition of the soil, country, sunshine, altitude … They all can affect the plant biosynthesis and therefore its components. So we use the term chemotype to characterize the essential oil (it is its identity card) : for the same species of plant can have different active molecules and therefore different properties.
example :
the rosemary verbénone ( rosmarinus officinalis verbenoniferum )
Chemical family: monoterpene ketones
Main chemotype : verbenone
Therapeutic indication: in digestive
Rosemary with camphor ( rosmarinus officinalis camphoriferum )
Chemical family: monoterpene ketones
Main chemotype : bornéon (or camphor)
Therapeutic indication: neuromuscular
Rosemary 1.8 cineole ( rosmarinus officinalis cineoliferum )
Chemical family: oxides
Main chemotype : 1.8 cineole
Therapeutic indication: pulmonary
So to be able to trace an essential oil and know what it is good for, so you must know this identity card. If for example it is only stated "essential oil of lavender" it is not enough. Where does it come from? Is it true lavender, lavandin, aspic lavender …? It is also necessary that the latin name be notified, it is the only scientifically valid name.
I cannot do without my Pranarôm coconut oil …. It is clear that since 1991, the offer has evolved and that you now offer much more than essential oils. How has the brand diversified ?
Our business is of course centered on essential oils, but we actually expanded our offer. We also sell vegetable oils, which are also fundamental substances for a good balance and for health, just like essential oils. Our essential oils and vegetable oils therefore represent our offer of unit products from the plant.
We subsequently extended our offer further by offering products made up of unit products.

Where can we find your products? In all pharmacies and specialty stores?
Absolutely. In pharmacy and parapharmacy and in organic stores. To date we do not sell them on our website. 
Pranarôm
It was in 1991 that pranarôm was born. The company, counting 3 people, was selling chemotyped essential oils 100% pure and natural, of a quality never equaled before. Over the years, the small family business grew and distributed its products to hundreds of outlets.
In 2016, it expanded to the more general field of herbal medicine by founding the group inula . The opportunity to promote other natural therapies, such as gemmotherapy with herbalgem and floral elixirs with biofloral , and to promote the development of knowledge and therapeutic requirements in this area.
Today, under the direction of dominique baudoux and sergio calandri, pranarôm is the world's leading scientific and medical aromatherapy. Its health and wellness products based on essential oils are sold in nearly 13,000 pharmacies and specialty stores .
Pranarôm is:
+ 250 chemotyped essential oils
+ 100 organic essential oils
twenty vegetable oils and a wide range of finished products based on essential oils.R