If you want to go on the Camino de Santiago for the first time, you probably have many questions. Where to start? What equipment do you need on Compostela? Where to sleep on the Camino de Santiago…? I reassure you, once you know which itinerary, way, camino you want to take…the rest is secondary (even if I advise you to take good hiking shoes anyway).
The main question to ask yourself when you want to do a part of the Camino de Santiago or even to go to Santiago de Compostela is : which pilgrimage routes I want to follow. Where do I want to start and finish? The way of St James is actually composed of many routes allowing to go to Santiago de Compostela and borrowing France and Spain mainly but also Portugal. The purists will say that the "true way of Compostela" starts at the doorstep since the tradition would like that one starts from home to join Santiago de Compostela, but if your door is in Lille it is likely to take a little more time than the one whose door is in Biarritz.
The objective of this article will be to give you some advice on the itinerary that may suit you the most to go to Compostela, but also on the way to organize your way to Compostela.
It would be useless to compare the routes between them, to show off the "most beautiful", "most authentic"…each one carries in its heart a preference, marked of course by the route in itself but also by the meetings, sometimes the weather, the welcome in the hostels…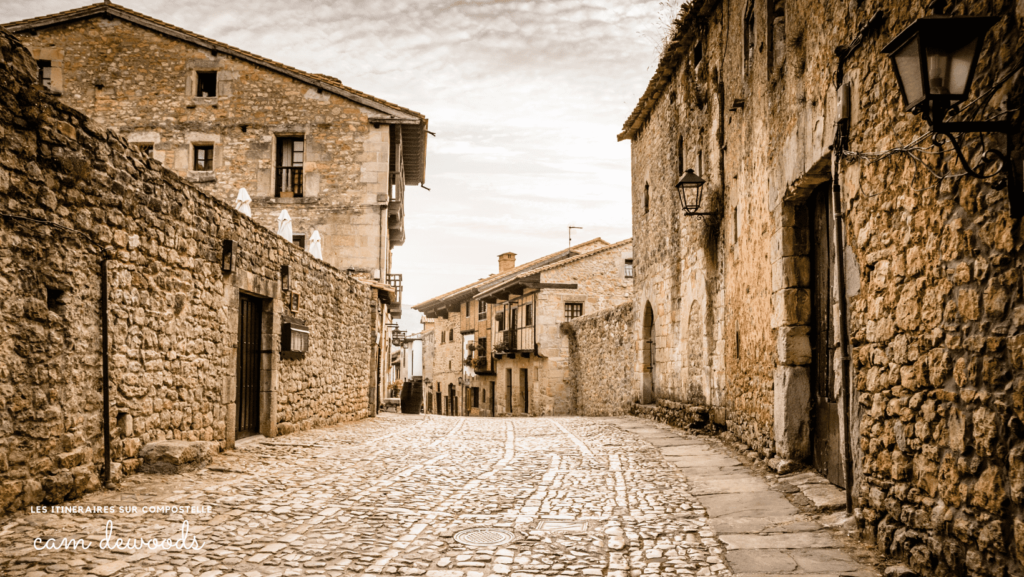 Essential Questions To Ask When Organizing Your Pilgrimage
Where can you start the Camino de Santiago ?
You can start the Camino de Santiago almost anywhere you want. Of course there are "official" starting points like Puy-en-Velay which is on the way to Le Puy, or Paris for example which is on the way to Tours. But if for logistical or time reasons you wish to leave on stages that are located on a way or a camino, the brigade of the way of Compostela will not catch you up. You should also know that for your Compostela to be valid, you must have walked at least 100 kilometers.
How long does the Camino de Santiago last?
It's up to you ! There are many ways to walk the Camino de Santiago. Some pilgrims leave for a week or two, every year and start again from the arrival point of their last stage. Others (this is common in Spain) do the last 100km in one go to Santiago de Compostela by leaving for a week. I have met people who have been on the road to Compostela for months and months…even almost a year. Some of them even make the round trip by taking the itinerary in reverse (it's rare). In short, this is one of the reasons why I really enjoy the Camino de Compostela, the veterans would not like this term at all but the "à la carte" aspect is really cool. So the thing to consider is how much time you have, which can also help determine which route or camino will be best. For example, when we did the Arles route with my mom, we had 2 weeks so we chose to leave from Montpellier and go to Toulouse: both cities allowed us to arrive and leave by train easily.
Similarly, when I did the whole antiago route, I thought about my itinerary so that it would not take more than 42 days. I knew the approximate number of days between Bayonne and Santiago de Compostela and kept a few extra days in case I needed a break.
How Many Kilometers Do I Have to walk during a day ?
As many as you want, or can ! Fitness should of course be an important element when thinking about the "average" number of kms per day. It's not an exact science of course, but you need to know if with a (not too) heavy bag on your back you can do an average of 10km, or rather 20km or for some well trained people more like 30km-40km. This will help you to choose or to give up some routes, for example I would strongly advise against the Camino Primitivo to a person with a rather limited physical condition because it presents a route with a lot of difference in altitude but especially few accommodations and "obligatory" rather long stages. That is to say that on the Camino Francés for example for a stage initially planned at 25km you will be able to easily find an accommodation in the middle if you can't take it anymore, on a stage of 25km on the Camino Primitivo there is little chance that you will find an escape.
Which Pilgrimage to Santiago ?
The Routes Of Compostela In France
There are 4 main routes in France:
Way of Puy, Via Podiensis
Way of Vezelay, Via Lemovicensis
Way of Tours, Via Turonensis
Way of Arles, Via Tolosana

There is also the "voie du Littoral", also a secondary route of the way to Compostela, which passes through the Landes and ends in Bayonne. It was the way I wanted to start my journey in 2018, but due to lack of time I started directly in Bayonne
And there are other connections or alternatives such as the Via Garona, the connection between Conques and Toulouse or the alternative of Rocamadour but at the risk of making a long article I will only deal with the 4 most known and used routes.
On my side, I know very well the way of Arles for having walked there twice, in 2011 by making Arles>Lodève and in 2017 by walking from Montpellier to Toulouse. I will tell you more about my journey on the Arles Way in a dedicated article.
Let's go back to our 4 ways to Santiago !
The Way of Puy-en-Velay, Via Podiensis
The "Voie du Puy", Via Podiensis is the most frequented and certainly the most known in France. It connects the beautiful city of Puy-en-Velay to Saint-Jean-Pied-de-Port or 750 kilometers. My mother walked a portion of it (the departure from Puy-en-Velay is apparently a magical experience) but I have not yet had this chance. However, I know the surroundings well since I participated in the trail of Puy-en-Velay and I can imagine that starting from Puy must be incredible.
Besides the mythical starting point of Puy-en-Velay, the Way of Puy-en-Velay offers a sublime itinerary and allows to discover beautiful stages like Cahors, Figeac or Conques. Most of it follows the GR°65 even if there is an alternative via Rocamadour and an alternative via the Vallée du Célé after Figeac.
Because of its frequentation, the Voie du Puy is also the one that offers the most accomodation on the French part. It is also the perfect way for a first experience and if you really wish to meet people on the way, but on the contrary you sould probably avoid it if you want to move away from the frequented "great ways" of Compostelle.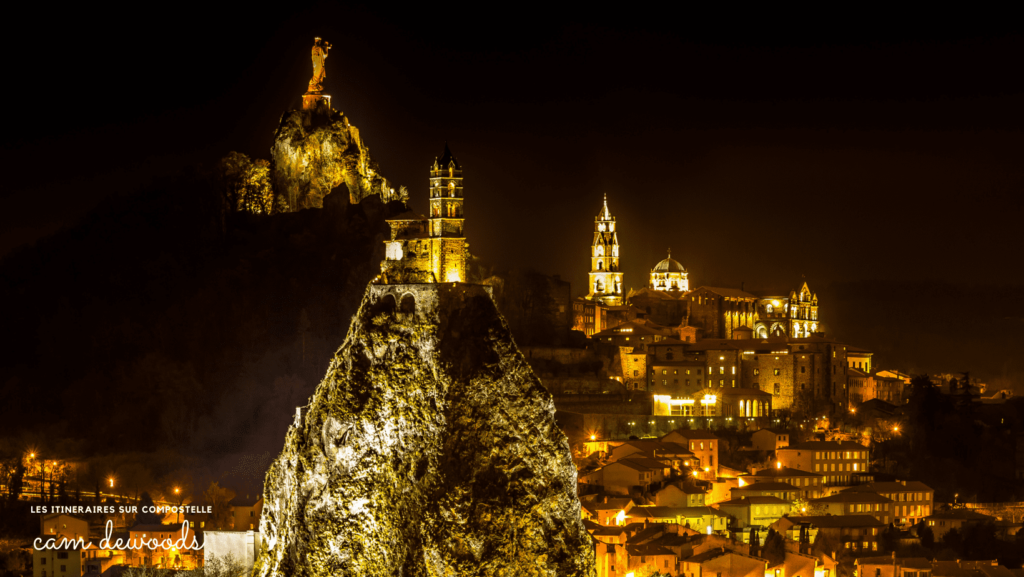 The Way of Arles, Via Tolosana
The "Voie d'Arles" or Via Tolosana is quite well known but much less frequented than the Voie du Puy. However, it crosses several large cities such as Montpellier and Toulouse, which is logistically interesting for those who want to do it in several stages. Moreover, the Voie d'Arles offers a superb route, which passes through Saint-Guilhem-le-Désert, classified among the most beautiful villages of France and which remains one of my favorites of the route.
The Way of Arles follow the GR°653 without its whole, and ends in Spain at Puente-la-Reina. As it is less frequented, there are logically less accommodations but it is still totally feasible. It is a way that I would advise to those who would like a more intimate way.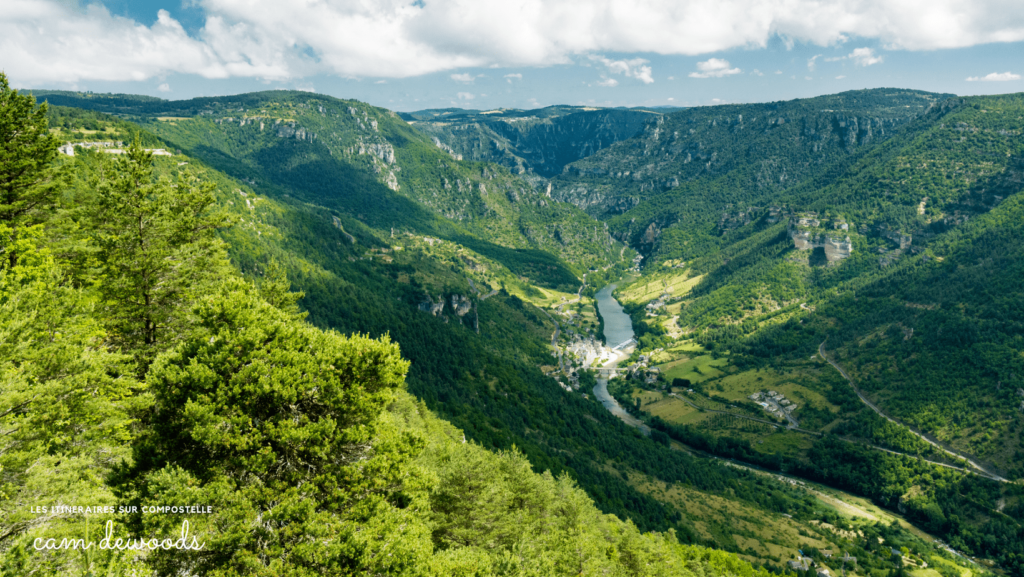 The Way of Tours, Via Turonensis
The "Voie de Tours" allows you to start the Camino de Santiago from Paris! Its starting point is the beautiful Saint-Jacques tower in the 4th arrondissement. It allows to go to Saint-Jean-Pied-de-Port by crossing multiple big cities like Tours, Poitiers and Bordeaux. Its length, as well as its distance from Compostela, means that many people do the Tours route in several stages (for those who respect the tradition of "starting from home").The Way of Tours follows the GR 655.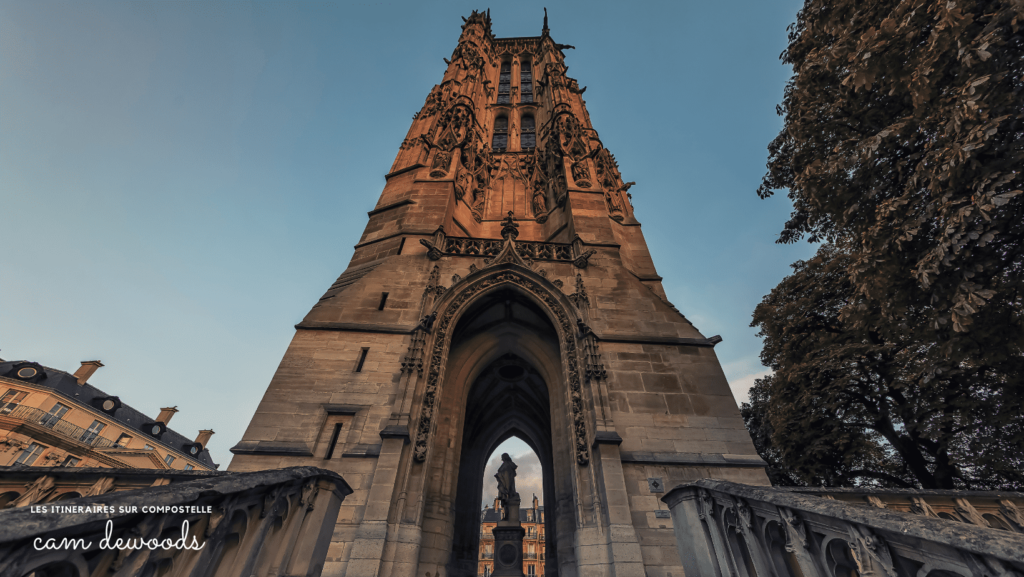 The Way of Vézelay, Via Lemovicensis
The " Voie de Vézelay" is the one I know the least. As its name indicates, it starts from Vézelay, famous for its basilica of Sainte-Marie-Madeleine. The Way of Vézelay has then two possible branches: by the GR°654 which passes in particular by Nevers or by the "pilgrims' way" which passes by Bourges
The branches meet at Gargilesse-Dampierre and then go to Limoges, Périgueux and then Bergerac where there are still two alternatives by the GR®654 West or the GR®654. Again, I know little about this route, so if you have taken it, please feel free to comment on it!
The Routes Of Camino de Santiago In Spain
Let's go to Spain! It would be useless to compare the routes between them, to make a display of the "most beautiful", "most authentic"…each one carries in its heart a preference, marked of course by the route itself but also by the meetings, sometimes the weather, the welcome in the hostels…
If the Camino de Santiago is famous in France, it is a real institution in Spain. It is not uncommon to be greeted, applauded or to enjoy a kind attention. The number of accomodation is increasing, especially on the Camino Francés, the most popular route to Santiago de Compostela. There are also more donativo, or homestays, where pilgrims can freely contribute to the cost of food and lodging.
The main routes to Santiago de Compostela are the Camino Francés and the Camino del Norte. Little known, I would also add the Camino Primitivo that I took, and which deserves to be known. Nevertheless I will explain it later, it is a more difficult route at first sight.
Camino Francés
The Camino Francés begins in Saint-Jean-Pied-de-Port in France and then quickly crosses the border into Spain. It then passes through Pamplona, Puente la Reina, Leon and Astorga. From Saint-Jean-Pied-de-Port to Santiago de Compostela, it takes about 800 km or an average of 30 to 35 days of walking depending on the stage. Puente la Reina, 93 km from Saint-Jean-Pied-de-Port, is a meeting point of the French routes and is often an interesting starting point.
The Camino Francés is the most used to go to Santiago de Compostela, according to statistics from 2018, it would represent a little less than 60% of pilgrims, against 6% for the Camino del Norte. This high number of pilgrims has many advantages, as the accommodation and services for pilgrims are of course designed accordingly. Personally, I have walked the Camino del Norte twice, and for the moment I have not been on the Camino Francés, but I would like to know it better. However, I preferred a route less frequented and close to the coast…nothing more beautiful than the ocean as far as the eye can see at the bend of a path or the fact of being able to soak your feet after a long stage.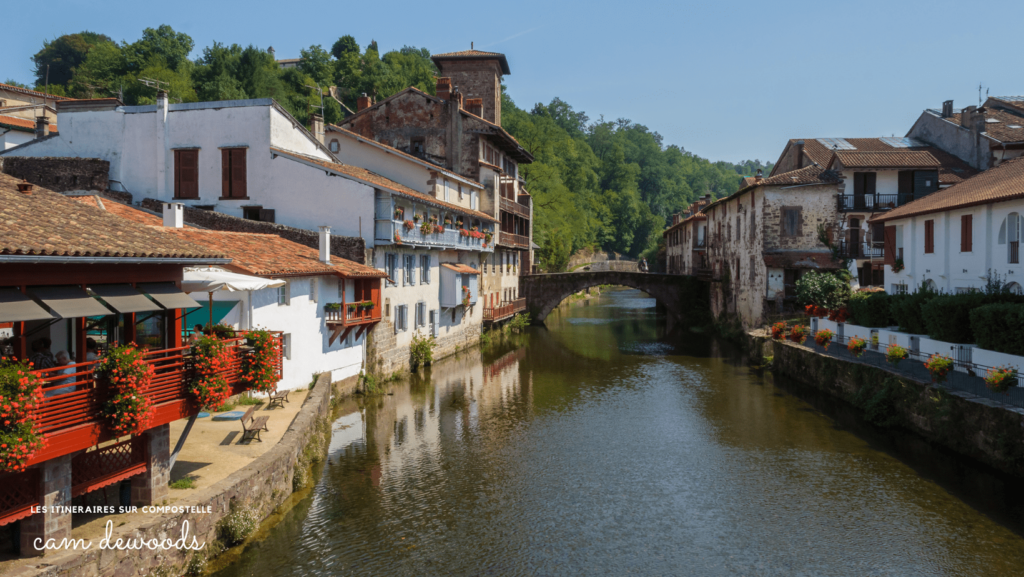 Camino Del Norte
My favorite! I know I said that it was useless to mark preferences or to recommend one path rather than another as each experience is unique, but I must admit that I would be able to go back a third time on the Camino del Norte as I loved this path so much. And yet, it didn't always give it back to me very well since I experienced stages under torrential rains for days and days. So in 2018 I left Bayonne followed the Camino del Norte to Oviedo where I made the choice to leave on the Primitive Way or Camino Primitivo ( a Cornelian choice, don't laugh!).
The Camino del Norte starts in Bayonne but most of the pilgrims I met started it towards Irún or San Sebastián. Many of the stages allow you to walk along the ocean, and when the sky wasn't falling I must admit that it was very pleasant to be able to enjoy a break with the soft sound of the waves, or to end up with my feet in the water after a long day of macerating in my hiking shoes.
As I said earlier, the Camino del Norte allows you to go directly to Arzua where all the paths meet, where you can branch off after Oviedo by taking the Camino Primitivo