If one day I had been told that I would be contacted to take part in a press trip to Compostela… For sure I would not have believed it. Honestly. In any kind of press trip, mind you. So just imagine the emotional looping when Gore-Tex invited me to this week of "long-distance hiking trail to Santiago de Compostela".
Let's sum up. On one hand, I like hiking and I have a specific passion for the paths of Compostela. I experienced beautiful adventures on them, year after year. On the other hand, my Gore-Tex jacket never leaves me from muddy trail to rainy half-marathon.
So, it was the ideal match. Almost too perfect to be true. But real all the same ! Once past utter excitement and zillions of checking to make sure I had not misinterpreted the concept of the stay, that it was indeed Compostela in Spain, that it was really really me who was invited – not another Dewoods fond of hiking. Then I could not wait to jump on the plane and off we go, heading for adventure!
Which is now behind me. I will do my best to share it with you.
Even if it is definitely not easy to transcribe into words what was experienced miles after miles
.
The ground statement : a need to relax, and be immersed in nature
Looking a me eating tapas and touring in Spain is not an end in itself, hey ! … this trip was mainly aimed at making us discover or rediscover hiking from one place to another. This is becoming more and more popular. With a combined desire to escape, a need to reconnect with nature but also with oneself. I already told you about the benefits of hiking. But was I really objective ? After all you can go high with car fumes or hour long shopping… how do you know what is best for you ?!
This is where science and researchers bring some answers and make my point ! Not just any researcher, as Yoshifumi Miyazaki has published several books and scientific paper on the effects and benefits of forest therapy. Put like that … it sounds pretty much like a chlorophyll sect which will make you sniff firs and cuddle birches …
No panic. It is serious. We have figures and rely on serious studies that confirm the assertions and feelings of many of us.  Miyazaki studied over 600 persons in the woods in the 2000s.
He found out that by walking in in the forest, you get :
– a 12% decrease in cortisol (the stress hormone)
– a 7% decrease in sympathetic nerve activity
– a 1.4% decrease in blood pressure
and a 5.8% decrease of heart beat
In short : striding in a forest is more effective than watching Bridget Jones while eating a bar of chocolate. Sure you can always switch from one sitcom to another or run to the kebab round the corner. But, it's scientifically proven,
recharging one's batteries in the nature boost your morale!
The topo: itinerant hiking attracts more and more …
Wandering around twenty minutes in nature is not bad. Reconnecting with a detour to the square is nice. Ruin yourself in some garden store to make of your flat a tropical greenhouse, why not. But for many of us, it is certainly not enough. Hence this growing popularity for outdoor sports, nature and activities that allow us to leave our urban settings. Hence also the rising interest in hiking, one of the most practiced sports in France, and for itinerant journey.
Gore-Tex got the point : itinerant hiking is becoming increasingly popular and attractive to more and more people. In an overloaded and hyper connected daily life, escaping, taking time, observing, meeting, enjoying, disconnecting and reconnecting with oneself are becoming real luxuries.
Introduction to the press trip 3 days hiking
To immerse us in the core of hiking, Gore-Tex selected one of the most famous pilgrimages in Europe: Santiago of Compostela. If you have been reading me for some time, you might remember I spent a few weeks hiking there this summer and last summer too. My first steps there were in 2015.

So our journey started on March 20th in Madrid where we met all our companions. Next day we headed for Melide, starting point of 54km over 3 days ending in Santiago of Compostela.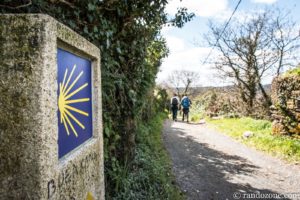 A totally disconnected hike
"You will be asked to hand over your cell phone every morning in order to hike in peace ". My English is sometimes a little rusty, I had to read several times this part to understand. So we went hiking all day without our phones. Really?! If I had been told that a brand would ask me to participate in an event by confiscating my cell phone … I would have had a hard time believing it. Because let's be honest, a press trip is also bound to produce contents and information about it. Not just for fun.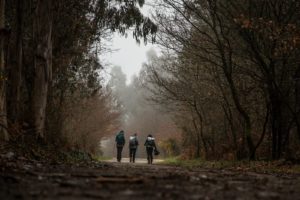 I greatly appreciated this approach of Gore-Tex who wanted to immerse us fully in a disconnected experience, to the detriment of a nonstop communication on their event. It shows once again the real ambition to make us live fully this experience.
Personally, I mute my phone during hiking, using it just to take pictures. So that was not a big deal for me. But I happened to think several times "damned, I do not have my phone, I could have done a story of this moment …". And then realize that sometimes I am more eager to do something else than fully live the present moment.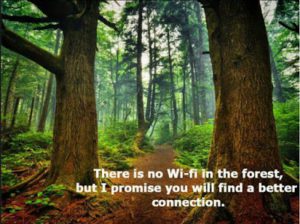 Gore-Tex from head to toe
Or almost ! To support us on this journey, Gore-Tex graciously offered items with GORE-TEX® technology. Roughly speaking, GORE-TEX® fabric is your best friend to keep you dry … waterproof and breathable it has become the darling of adventurers who find it in many of their favourite products.
The specificity of this technology is that it can be found in many OEMs so we received different technical equipment from several brands. In my case I got the following equipment:
Some collect high heel shoes, I love hiking shoes ! I was therefore delighted to receive this new model, both aesthetic and qualitative. The Sportiva "Nucleo" model is designed with the GORE-TEX® SURROUND ™ membrane. This allows it to be totally breathable and allows you not to macerate all day in your shoes! So that my roommate did not faint when I took them off … In addition to this 360° breathability promised by this model, it is comfortable and sturdy! That is, you test them and adopt them straight away !
.

A little wonder. Well I am not sure it will remain white very long time… but really gorgeous! Designed for rainy adventures, it also features a GORE-TEX® 3- laminate layer woven and stretchy. So you remain dry, just like your feet! Incredibly light and comfortable it accompanied us all the way!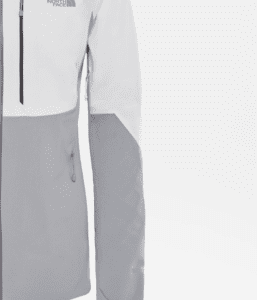 And so we were fully ready for adventure … to be continued in the next article!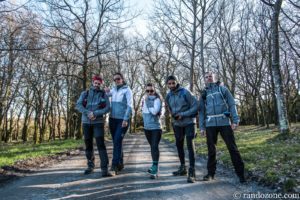 Crédit photo : Randozone